Even though this jam is not banting friendly (if you haven't heard of the Banting diet make sure to read this post) but because it's fig season here in Korea, one has to improvise. Storm and I decided not to experiment with Xylitol just yet and made it with good old fashioned sugar. This recipe is incredibly easy to follow and will have your home smelling festive in no time at all. And of course, the jam itself tastes heavenly too.
What you need
Saucepan
Figs (we had about 8 figs)
1/4 cup brown sugar (adjust for the amount of figs...more sugar for more figs)
1 teaspoon cinnamon
a small piece of ginger, finely chopped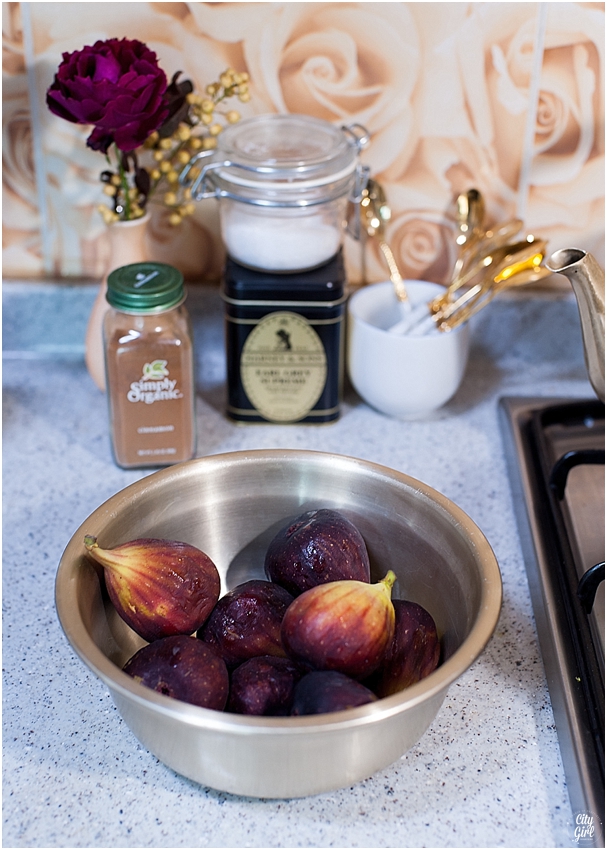 Directions
Quarter your figs. Add the figs to a pan and simmer on low heat while adding the sugar and ginger. Keep stirring until the sugar has completely dissolved. You can use a hand held blender to puree your jam, but it's not really necessary.
When the sugar has completely dissolved add the cinnamon. Keep stirring on a low heat, making sure not to let the mixture burn.
Once everything has dissolved remove from the heat and allow to cool.
Place in sterilised glass jars. There is an actual method to sterilizing glass jars properly, but we were on a tight schedule and so just soaked the jars in boiling water before use.
Best kept in the fridge and served with cheese!
You can store your jam in these cute gold animal glass jars (DIY coming to the blog soon) or in any glass jar you may have at home.