Welcome to the next instalment in my #DIYDaysInKorea series. These posts are about making beautiful things for your home, whether that home is in South Korea, South Africa, or any where else in the world. This post follows on from the Gold Animal Fridge Magnets and these jars are what I used to store the Fig jam I blogged about last year.
If you are based here in Korea and would like to join one of my DIY days (click here to see what went on at the previous get togethers we've had) you can pop on over to the Facebook group for more information. It's a wonderful place to meet new friends and spend an afternoon.
I hope you enjoy this series and that you leave feeling inspired.
x
DIY Gold Animal Glass Jars
You Will Need
-plastic animals (I found these at my local Daiso here in Korea)
-can of spray paint (I found this gold one at my local DC Mart)
-glue
-your choice of glass jars/bottles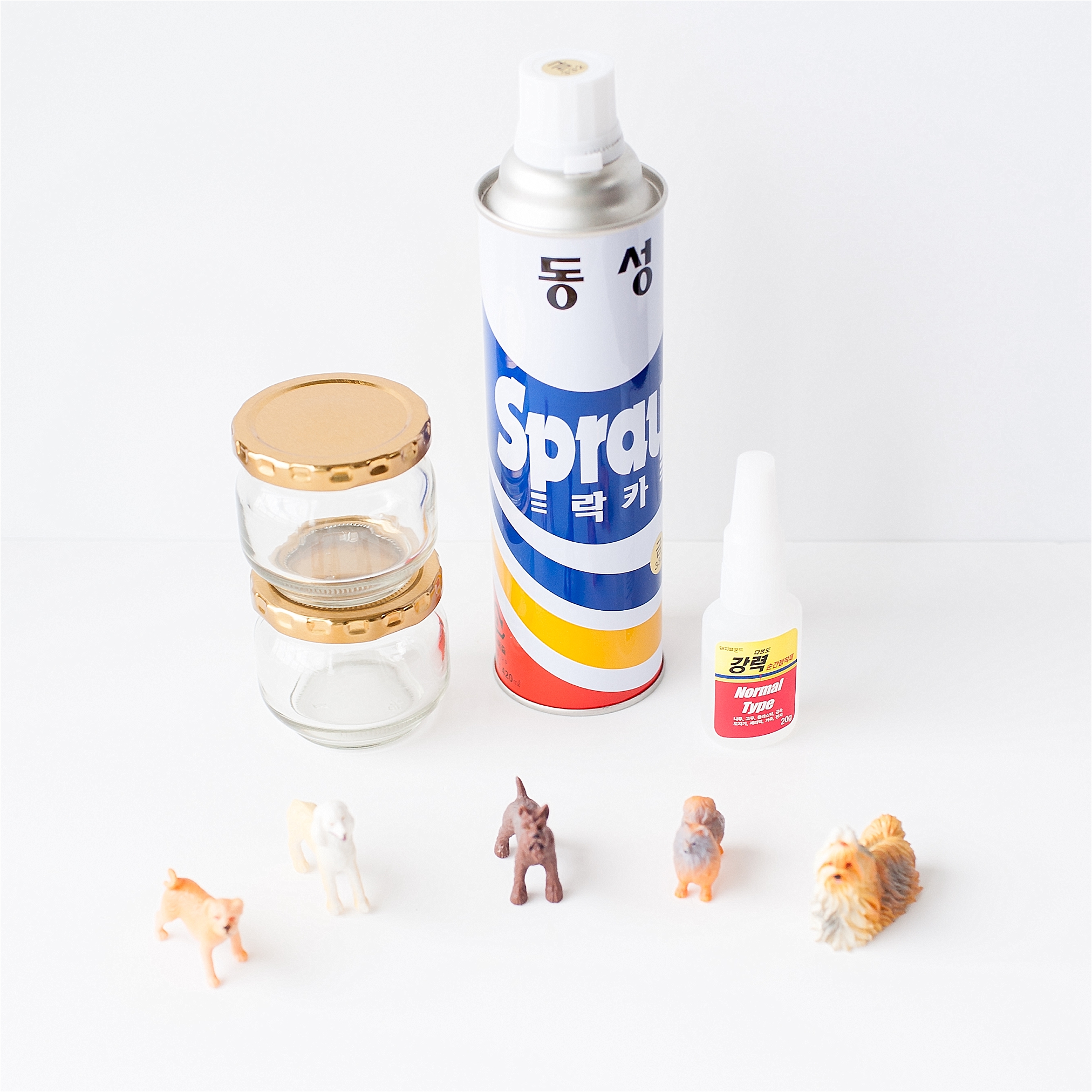 Directions
Spray your animals with the spray paint. Make sure to place some newspaper down or use a piece of cardboard to prevent your work surface from being covered in paint.
Make sure to hold your can of paint at an equal distance from the animals while spraying to ensure the are covered in an even layer of spray paint. This also stops the pint from dripping.
Once your animals are dry, you can start gluing them onto the lid of your jars. Try not to use too much glue when sticking them down so the glue doesn't run and form puddles around the animal.
Leave to dry and repeat! Now you have beautiful jars to store all kinds of things in your home. Use your jars to store nuts and seeds, bugger jars and bottles for storing makeup and nail polishes, or use them to store home made jams like this Fig Jam. The options are endless!
I'd love to see your jars if you make them, please share your creations with me on Facebook, Twitter or Instagram using the following hashtag #citygirlsearching.
Happy DIYing!