On a recent splurge at Innifree I spent some time browsing through their range of makeup brushes. They have quite a large range and I was rather intrigued especially when I saw their Eco Beauty range which has wooden handles (the ones pictured in this post are part of the Eco Beauty range). They reminded me of my favourite Eco Tools Brush set which I was able to buy online through Iherb (click here) and have delivered here to South Korea.
At the time I was buying my favorite Face Designing Duo highlighter and contour powder (review coming soon) and so was on the look out for a brush to apply it. Angled makeup brushes work really well for applying blush or highlighters as you have a lot more control over where you want the product to go. I bought the Eco Beauty Powder Brush and the Angled makeup brush. Keep reading for a more detailed review of both brushes.
As Innisfree is a one of the more natural orientated skincare brands here in Korea (they use less nasty chemicals in their products) all of their brushes are synthetic and animal lover approved, at least by me that is!
Eco Beauty Powder Brush W12 000
I love this powder brush. The bristles are super soft and very gentle on your skin. I use it to apply my setting powder over foundation and it works really well. I am a little sad that the bristles are white, as it's hard to keep them looking clean and new. This is also one of the reasons why I only use it to apply my setting powder and not as a blusher or bronzer brush.
The wooden handle is one of the many things I really like about this brush as it gives it a very professional and clean appearance. The synthetic bristles are not itchy on the skin like a lot of other cheaper skin care brands and I really like the little cover that comes with the brush to help keep it's shape and to help keep it clean.
Eco Beauty Angled Brush W8 000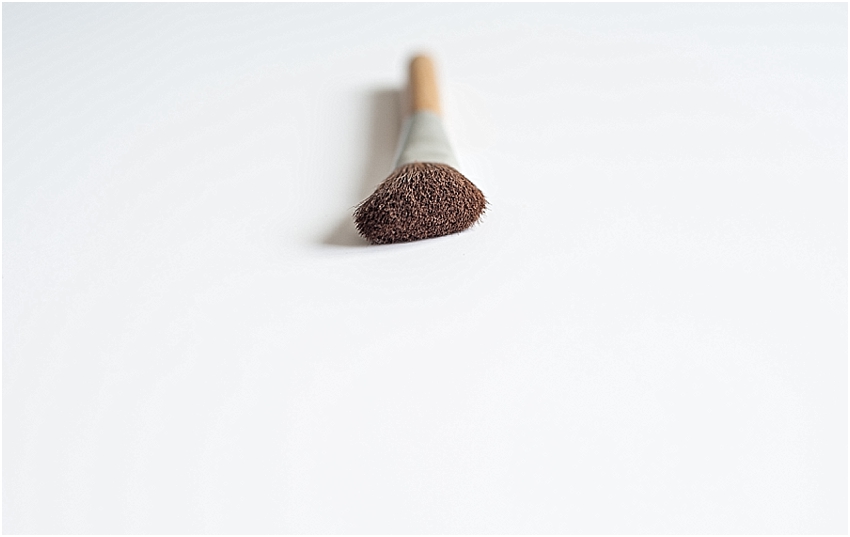 I have a bit of a love/hate relationship with this angled brush. I love it because it works really well to apply my bronzer and highlighter, but I hate it because of the fall out (fall our refers to the actual bristles of a brush coming loose and falling out). Even though I have been using it for a few months, I am still experiencing fall out of the bristles, and it gets really annoying having to constantly worry about bristles going into my eye. It could just be that I got a bit of a dysfunctional brush, but I was very disappointed. As my Korean is rather limited, going back to the store and asking for a refund is more trouble that it's worth to me, trying to explain a dysfunctional brush and then hoping they refund me or give me a new one.
But even with the annoyance of fall out, the bristles are soft enough whilst still being course enough in picking up a good amount of product for application. The bristle are not as soft as the powder brush though, and might irritate very sensitive skin. I will continue to use this brush until the day there are no bristles left in it, or until I find a nicer looking one. I really like the wooden handles of these brushes and I especially like how they match my EcoTools brushes. It's the small things in life right?
I wasn't too mad as I had picked up both of these brushes during one of Innisfree's 30 - 50% off sales and so didn't pay full price for either of them. But if I was paying full price I would give the angled brush a skip but I would repurchase the powder brush for sure.
Have you given any of Innisfree's Eco Tool makeup brushes a try? Any others that you would recommend? I'd love to hear from you in the comments below!
You might also like these: