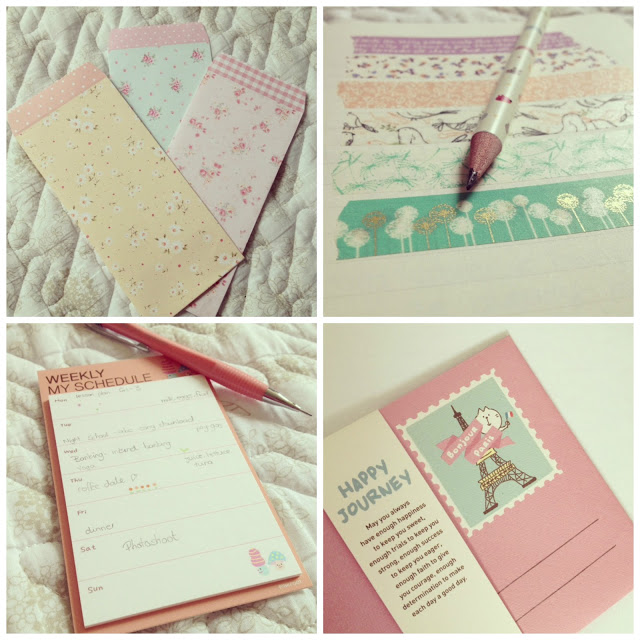 Happy Monday everyone! I hope you all had a wonderfully relaxing weekend and that your Monday has been off to a good start so far.
After lots of requests from readers, friends and even family I have decided to seriously look into a new business venture. I have been doing lots of brainstorming and researching, and am wanting to start a small business in sending some of the gorgeous bits of Korean stationery we have over here to you, wherever you may be in the world.
I have created a little survey with 10 short questions to help me gain a better understanding of what is is you would be interested in buying, how much you would spend and how much you would be willing to spend on shipping etc. Please click the following link to take the survey:
I am also trying to work out where to host the shop, whether it should have its own blog, whether I should go onto Etsy, or whether to open up a whole online store. If you have any experience from owning your own online store and want to give me any advice, please leave a comment below or do drop me a line citygirlsearchinggmailcom. I'd love to hear from you.
So, this is all very exciting and I hope it's exciting for you too! There is so much gorgeousness here that it's criminal not to share it with all of you.
I'm looking forward to sharing more of this project with you all soon!
x