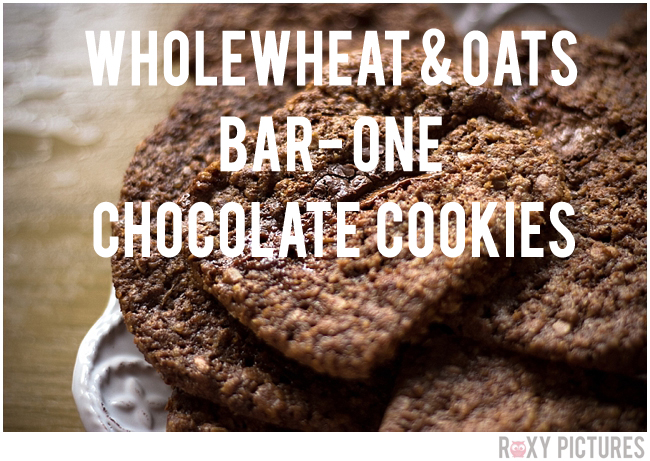 Ingredients
2 3/4 cup / 255g rolled oats (not instant)
1 cup / 125g whole wheat flour
2/3 cup / 45g wheat bran (or germ)
1 teaspoon baking soda
1 1/2 teaspoons baking powder
1 teaspoon fine grain sea salt
1 cup / 225g unsalted butter
1 cup / 185g natural cane sugar or light brown sugar
1 cup / 170 g firmly packed Muscovado or dark brown sugar
2 large eggs
2 teaspoons vanilla extract
200g Bar One (I used 2 x EXTRA sized bars) chopped.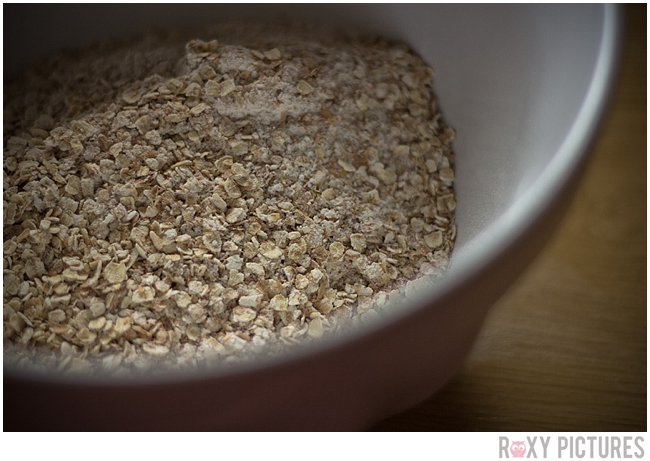 Preheat the oven to 350F / 180 C.
Line two baking sheets with wax paper and set aside. What worked better for me after a few tries was Holsum smeared all over the pans, finished off with flour.
In a medium bowl combine the oats, flour, wheat bran, baking soda, baking powder, and salt. Set aside.
Either by hand, or using an electric mixer, cream the butter until light and fluffy. Beat in sugar for 3+ minutes, scraping down sides a few times along the way. Incorporate the eggs one at a time, then the vanilla - scraping the sides of the bowl another time or two. Add the dry mixture, and stir until everything barely comes together. Then stir in the chocolate, mixing until it is evenly distributed throughout the dough.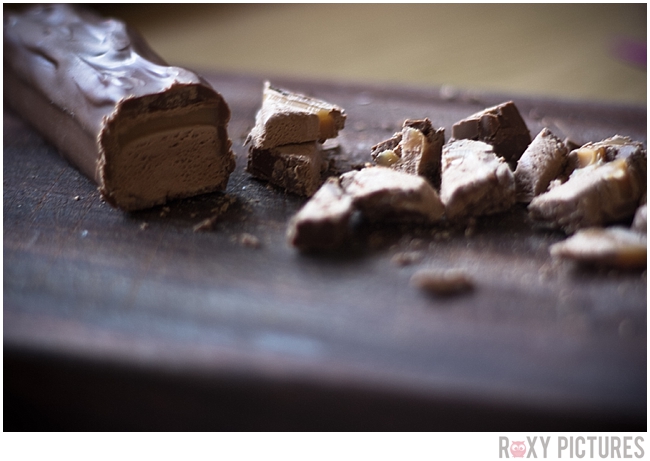 Use a small ice-cream scoop, spoon, or 1/4 cup measuring cup, to make uniform dough balls. I used a metal 1/4-cup measuring cup, filling it about 3/4 full. Arrange each cookie at least 3-inches apart on the prepared baking sheet. They'll flatten out quite a bit. I squashed a small chunk of bar one into each dough ball for some extra yumminess.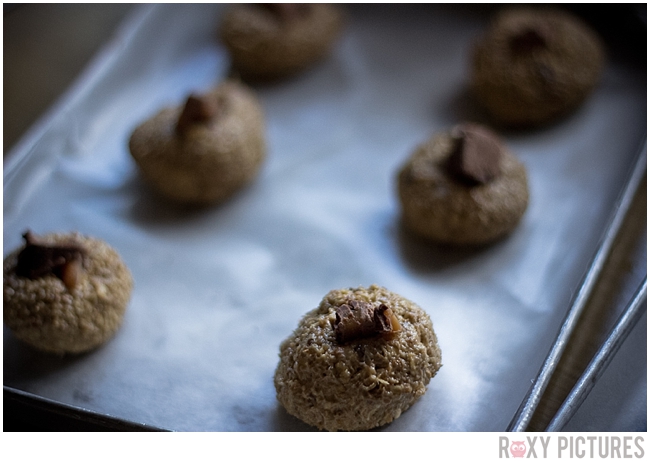 For extra crisp cookies, bake until deeply, deeply golden on the bottom, about 15+ minutes. Rotate the pans once about 2/3 the way through baking - back to front, top to bottom. Like your cookies a little chewier? Bake for less time. Cool on a rack.
Makes about 2 dozen large cookies.
Prep time: 20 min - Cook time: 15 min