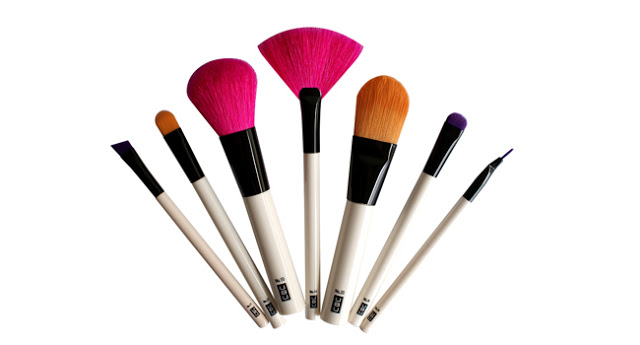 I'm sure every girl dreams of owning a full set of MAC brushes, but let's just be real here. At around R300 a pop, my pocket is just not big enough. So...before getting depressed, check out a really cool new range of pretty great quality brushes from Clicks.
Here are a few of the brushes in the range that I have and what they do...
"Picture Perfect" No.13 Stippling Brush R99.99
This brush is used for stippling foundation onto the skin for a more airbrushed finish. The bristles need to be stiff in order to hold up to the foundation and not streak **this brush does tend to loose a few bristles when used**
"Drama Queen" Eye Defining Brush No. 31 R19.99
This brush has a definite angle to help with putting colour close to your lash line. Great for highlighting inner lids and making your eyes appear wider.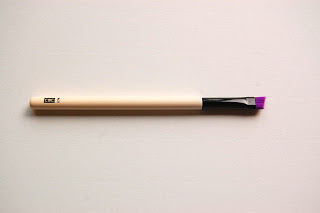 "Shady Lady" Eyeshadow Brush No. 30 R29.99
Exactly what it says...add colour and go for it! Really holds eyeshadow well (without most of it landing on your cheeks) and is great for building colour.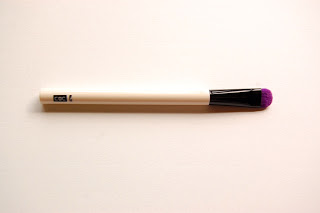 "Holy Smoke" Eye Make-up Smudger No. 32 R24.99
Apply your eyeliner and eyeshadow and then smudge the lines using the soft sponge tip. Work from the inside of the eye outwards.

"Glow Stick" Foundation Brush No. 20 R59.99
Used to apply your foundation. Put a small amount of foundation onto the back of your hand and dab it with the brush. Using light strokes, work the product over your face starting from the centre and moving outwards. This brush
"Fancee Me" Fan Brush No. 14 R29.99
Use this brush to dust away small mistakes like eyeshadow 'fall-out'. Not quite sure how useful this one is, but at least it looks good :)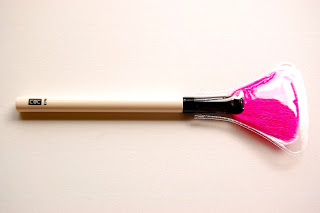 "Eyescream" Eye shadow tips R29.99
These sponge tips are for layering and blending eyeshadow. They are soft and spongey and really easy to use!
Also in the range:
"Luxury Liner" Eye Liner Brush R19.99
"Bronze Bombshell" Bronzer and Shimmer Brush R49.99
"Kabuki Crush" Kabuki Brush R89.99
So there you go...obviously no where near as nice as MAC, but still pretty good. Your makeup bag never looked this good!